ThoughtSpot Nearly Doubled Their Team with the Help of The Sourcery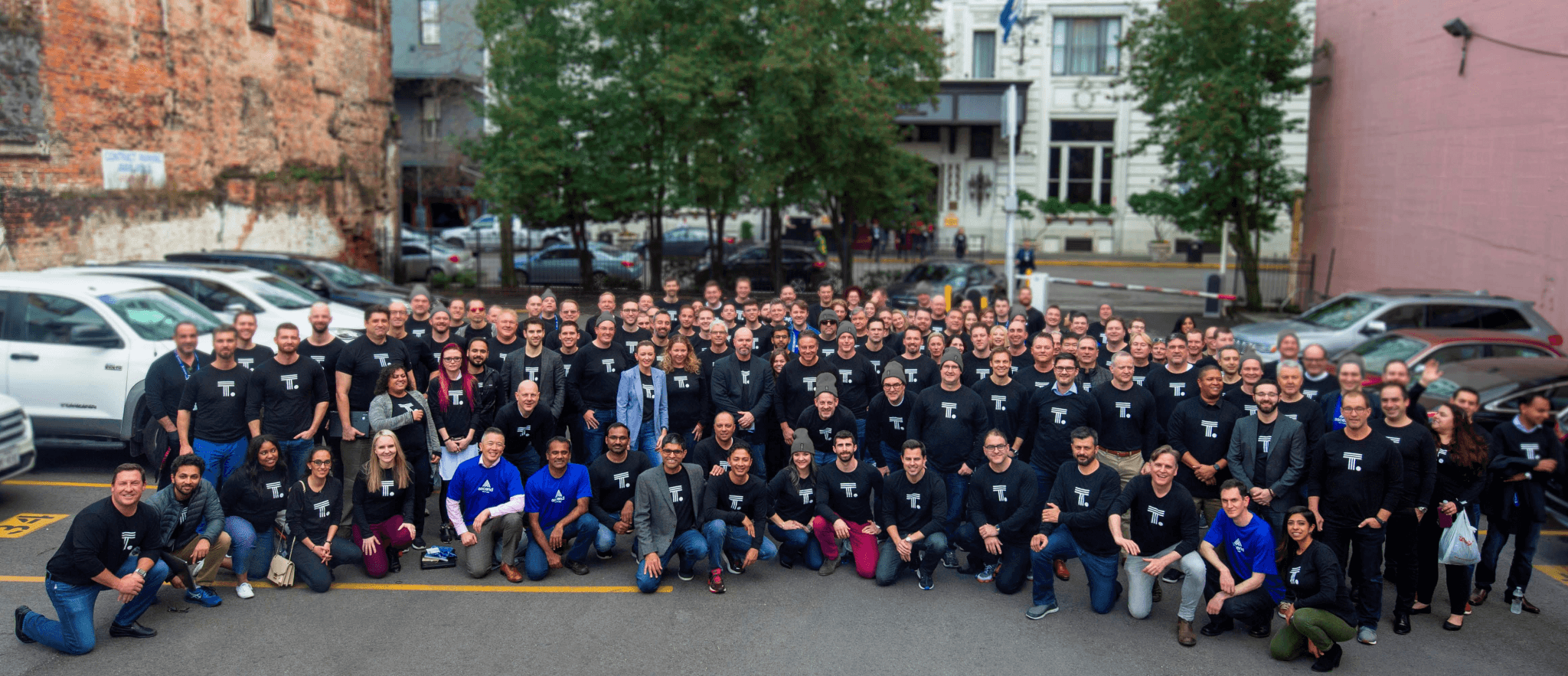 230+ employees currently make up the ThoughtSpot team
How ThoughtSpot's Internal Recruiting Team Partnered with The Sourcery to Supercharge Recruiting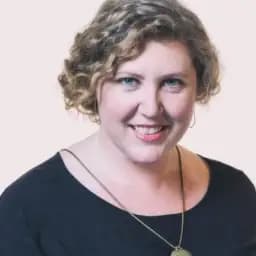 Cole Shiftlett
Head of People Operations
Amidst an abundance of analytics startups, ThoughtSpot stands out with an all-star founding team from previous positions at top Silicon Valley tech firms. Formed in 2012, its mission to put search-driven analytics in the hands of everyday users is supported by rapid growth and strong strategic partnerships. Helping support that growth is Cole Shiflett, Head of People Operations, who handles both HR and in-house recruiting for the company.
The Sourcery has helped ThoughtSpot nearly double their team
When Cole joined ThoughtSpot it was four years old, with around 130 employees. As the first in-house recruiter to join the team, her goals were to fill headcount while also improving their overall hiring process as they continued to grow in size.
ThoughtSpot brought on The Sourcery to try a new model of working with an external recruiting team. They developed a strong relationship with The Sourcery's team, filling several roles and allowing Cole the time to step back and improve key areas of their talent acquisition strategy.
ThoughtSpot had a 130 member team in 2016
When Referral Networks Stop Producing
Before they began working with The Sourcery, ThoughtSpot used a mix of several contingency recruiters in addition to their own in-house resources to fill new roles. The external recruiters were most successful for sales team hires, where hiring managers would receive resumes for open roles and pay the recruiters a percentage once they brought a candidate on board.
For more technical roles they relied mostly on ThoughtSpot's network to find new talent. However, with plans for several new roles in the works, Cole knew they were getting close to tapping out their existing referral sources—especially for technical support and engineering positions.
The Sourcery helped ThoughtSpot improve their hiring process
Trusting a New Payment Model for Recruiters
As Cole began looking for a way to increase her hiring resources, she weighed several options. The challenge was this: if she dedicated her time to recruiting, her current employees might suffer from having less support and access to HR. But if she dedicated her time to their current team, the company's hiring goals wouldn't be reached. She considered hiring more contingency recruiters for each hiring manager, but didn't expect that to help with the technical roles or noticeably improve the quality of incoming candidates. She also considered hiring an internal recruiter, but she was fully aware that it would take months to see the results she needed right away.
"It takes time to hire a full-time internal recruiter, and we needed to fill roles soon. The Sourcery got started right away so I could take the time to fill my other HR responsibilities."
The tipping point for ThoughtSpot came when the company needed to hire a few systems reliability engineers (SREs) for a team managed by one of their directors. They wanted an organized way to manage the hiring process, so they introduced the director to The Sourcery and began the process of filling the first SRE role. Cole recalls their intention in hiring The Sourcery for the first time: "We were looking for a framework for hiring, a way to build pipeline. Agencies that are paid on the contingency model mostly produce resumes, but not process."
Before working with The Sourcery, Cole hadn't worked with external recruiters who were paid hourly. She and her colleagues thought the contingency model would be more motivating. They reasoned that if recruiters were paid on placement, it would be a better incentive to provide the candidates ThoughtSpot needed. However, when a VP at Thoughtspot recommended The Sourcery and they started working together, that opinion changed.
"The quality of candidates we were getting from The Sourcery was really meaningful. We didn't just fill our first couple of roles, we got strong team members who still work with us today."
Soon after they contracted with The Sourcery, Cole and the ThoughtSpot team realized they were quickly getting high-value candidates for the role. Once they made their first hires, they looked at their spend and found it was either equal to or less than what they would've paid in contingency fees. The Sourcery differed from past agencies in a noticeable way as well—they weren't just sending candidates but actually helping shape ThoughtSpot's talent strategy to be more successful down the road.
Filling Roles Today, Building Tomorrow's Strategy
The Sourcery immediately established that they were looking at recruiting holistically to ensure they not only found the right candidates, but also created a process that resulted in as many high-quality hires from the pipeline as possible. The Sourcery's team asked for details on Thoughtspot's current hiring process and worked within that framework while also providing strategic advice and recommendations on where it could be improved.
"Instead of just asking about the job description and timeline, The Sourcery started with the big picture. That was really valuable for us."
Cole was relieved to have time to make internal improvements that would make hiring better in the future. "We needed a reflection of our process so we could fix things internally," she explains. She was able to work on key issues while The Sourcery managed certain roles for her and her hiring managers.
Cole cites her ability to improve their hiring process as one of the greatest benefits of working with The Sourcery. "They invested a lot of time with us", she recalls, "and it wasn't just transactional. They built relationships with me and my hiring managers." The company has used their process improvements to nearly double their team to 230 employees and are still working with The Sourcery today. With a recent $60 million Series C under its belt, ThoughtSpot is positioning themselves as a leading company in AI-driven analytics.