We Believe Recruiting Can Become A Company's Superpower.
All too often, recruiting is viewed as a necessary evil. Candidates cringe at the thought of looking for a job only for their resumes to be sent into the ether.
Hiring managers get frustrated at the often expensive and archaic recruiting solutions.
We knew there was a better way and founded The Sourcery - one of the only recruiting professionals to combine SYSTEMS, EXPERIENCED RECRUITERS, SALES and MARKETING best practices to create a GREAT candidate and client experience.
Why Work With Us?
Our mission is to make recruiting successful and enjoyable. We want you to be proud of the team we've built together and the talent strategy we've put in place to help your company grow.
How We're Different
We're transparent. No withholding names of candidates or keeping your name from them, and we hold weekly check-ins to keep you up on our progress.
Every candidate we source and qualify for your company is exclusively yours until one of you decides to pass on the opportunity.
We look for talent in many places. We're not just pulling from resumes on LinkedIn, we're always finding new talent and making connections when there's a good fit.
We Get Things Done
—

3-year average client relationship

—

We've helped hire people in 14 different countries

—

70% of roles we fill are technical hires

—

We start within 24-48hrs of onboarding

—

Work directly with our recruiters for timely response and feedback

—

Our recruiters are experienced and passionate about creating a great candidate and client experience
The Sourcery Mission
Our mission is to make hiring great people, or finding your next impactful job ENJOYABLE and SUCCESSFUL.
We want you to be proud of the team we've built together and the talent strategy we've put in place to help your company grow.
We want your next job search to be an enjoyable, transparent, and efficient experience because that's the way it should be!
Our Values
Stronger Together: We respect and embrace diversity (background, experience, opinions, views) and the gift of insight and growth it provides to all.
The Magic in Impact: Values put into action create a positive impact on our shared mission in disrupting the recruiting industry and delivering excellence and joy for our customers, candidates, colleagues, and communities.
Enjoy the Journey: Helping companies grow and helping individuals find their core job is an honor and a great responsibility - we are passionate about and have fun!
Accelerate and Grow: We move quickly without compromising quality and view honest mistakes as opportunities to share and learn so we can grow successfully with and for each other.
Do the Right Thing: We act with integrity with a commitment to transparency, honesty, and trust.
Why The Sourcery? Hear From Our Clients:
Trusting a new payment model for Recruiters
Before working with The Sourcery, Cole hadn't worked with external recruiters who were paid hourly. She and her colleagues thought the contingency model would be more motivating. They reasoned that if recruiters were paid on placement, it would be a better incentive to provide the candidates ThoughtSpot needed. Soon after they contracted with The Sourcery, Cole and the ThoughtSpot team realized they were quickly getting high-value candidates for the role. Once they made their first hires, they looked at their spend and found it was either equal to or less than what they would've paid in contingency fees. The Sourcery differed from past agencies in a noticeable way as well—they weren't just sending candidates but actually helping shape ThoughtSpot's talent strategy to be more successful down the road.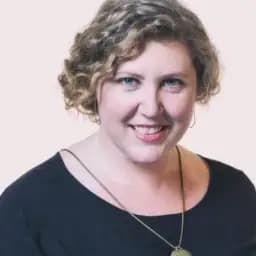 Cole Shiflett
Head of People Operations
There's No Such Thing as a 90-Day Guarantee.
"Recruiters often say, 'If the candidate doesn't work out in 90 days, we'll replace them at no charge.' These are engineers. They're a closed group. Most of the time, you can't even get comfortable in 90 days, let alone do a meaningful assessment. Even if you could evaluate an engineer in 90 days, which you really can't, it's impossible to hold recruiters to this guarantee. They already got paid on the deal. They'll say, 'Bummer! I'll get on that.' They won't. It's unrealistic to expect someone to behave in a manner that's not in their economic interests. If a recruiter is paid on placement, the only thing you can say is, 'I'll never work with you again.' They don't care. They care about candidate flow. They know that a candidate with 10 years of Java experience will get placed with or without me. They're on to the next person. The guarantee is worthless."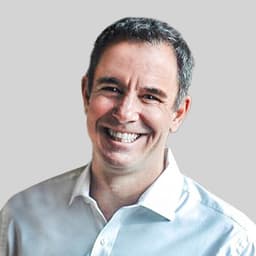 John Witchell
Tech Co-Founder
In-House Recruiters?
"Love them. They are definitely part of a good process, and in-house recruiters are economically efficient. But if you have a technical requirement or a hard-to-find skill, your job posting may fall outside the recruiter's comfort zone, causing you to get stuck at the back of the line. They'll try to help you. But they have hundreds of jobs they are trying to fill across all divisions. When yours is the tricky one, it can be hard to get the attention your job posting needs. That's the nature of the beast."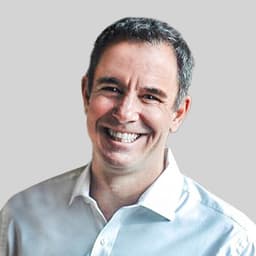 John Witchell
Tech Co-Founder
We Only Speak with Pre-Qualified Candidates
"By the time a candidate shows up on my desk for the first phone call, not only are they qualified—meaning they've met our minimum criteria—but they're also ready to interview with us. They know what what we have to offer and they have a sense it could be a good fit. We speak to genuine candidates. They're not just fishing for offers. I've never gotten a bad candidate or a misfit from The Sourcery."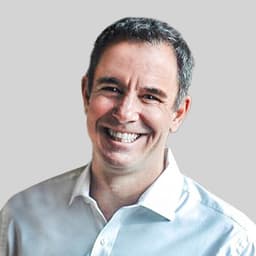 John Witchell
Tech Co-Founder
Keeps My Team's Spirits High
"If you've been burned by candidates who didn't work out, it's hard to maintain your enthusiasm for interviewing. Engineers stop wanting to do it. My team wants to interview candidates. Every candidate from The Sourcery is solid and ready to interview. The process goes smoothly."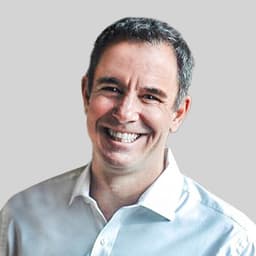 John Witchell
Tech Co-Founder
Our incentives are aligned
"At the end of the day, it's not about the relationship I have with The Sourcery. It's about the relationship our hiring managers have with their recruiters. They have to feel the recruiter has exactly the same incentive—to find a great candidate. If they don't find a great candidate, they keep looking. This is much better than our hiring managers feeling a recruiter is trying to get them to accept a candidate they don't want to accept."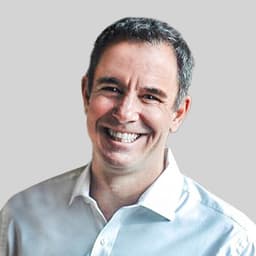 John Witchell
Tech Co-Founder
Partnering with Internal Recruiting Team to Supercharge Recruiting
ThoughtSpot's Head of People brought on The Sourcery to try a new model of working with an external recruiting team. They developed a strong relationship with The Sourcery's team, filling several roles and allowing the Head of People the time to step back and improve key areas of their talent acquisition strateg and improve their overall hiring process. - Thoughtspot, Cole Shiflett, Head of People Operations.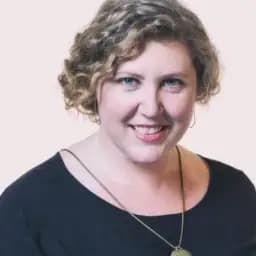 Cole Shiflett
Head of People Operations
Quality Candidates
"The quality of candidates we were getting from The Sourcery was really meaningful. We didn't just fill our first couple of roles, we got strong team members who still work with us today." Thoughtspot, Cole Shiflett, Head of People Operations.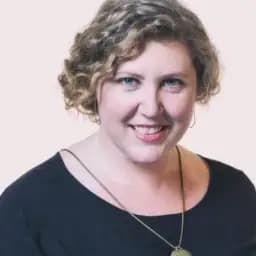 Cole Shiflett
Head of People Operations