Scribd Grows to 80+ Employees Without an In-House Recruiting Team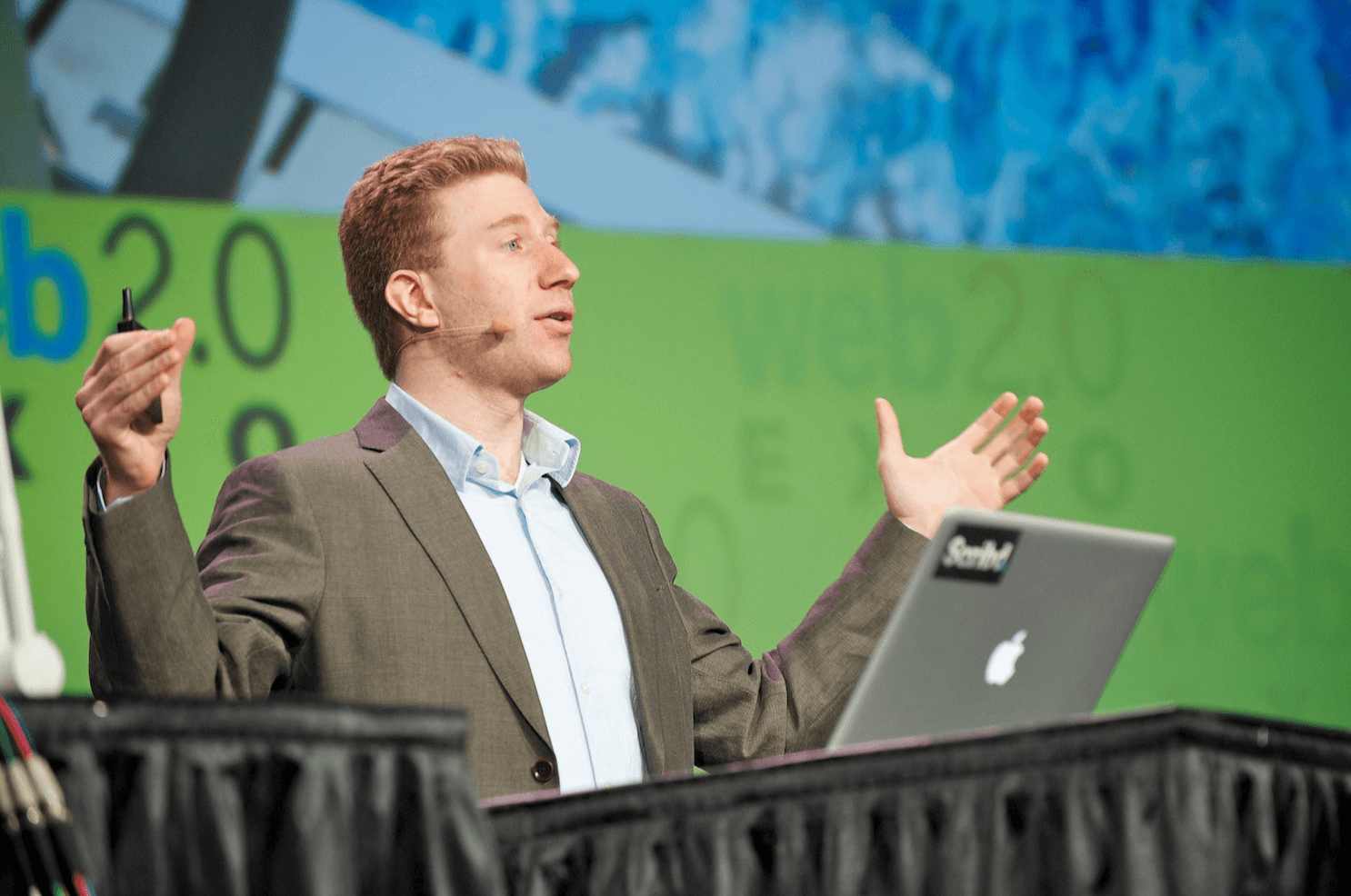 "If you are building a product and engineering company in Silicon Valley, recruiting has to be one of the core competencies at your company. There's just no way around it. It's too difficult. So you need to allocate a large percentage of your time and your budget to do recruiting, and you need to surround yourself with people who know how to do it well, and who can teach you how to do it well. The Sourcery is a one-stop-shop for solving recruiting problems, and definitely an option you should strongly consider."— Jared Friedman
(CTO & Co-Founder at Scribd)
20+ Candidates sourced by
The Sourcery
Scribd is building the world's largest online platform for reading books and other written content. The company transitioned from recruiting in-house for all roles to using The Sourcery exclusively.
Since then, the company has grown to more than 80 employees, while developing a reputation as a great place to work in Silicon Valley. In this case study, CTO and cofounder Jared Friedman shares how his team overcame some of the hiring challenges common to early-stage tech companies to build a top recruiting organization.
80+ Employees
The Challenges Of Hiring In Silicon Valley Our Hiring Needed to Scale Up (and Down)
"Like many growing companies, Scribd's recruiting needs change from month to month. Some months we're hiring aggressively. Other months we hit our quota fast. When we had an in-house recruiting team, we were constantly hiring people or letting contracts expire in response to demand. It was a lot of people management."
10+ Engineers & other tech candidates sourced
Great Talent Is Hard to Find
"Conventional recruiters really can't do much better than a keyword match. You tell them what keywords you want on someone's resume, and they screen for resumes that have those keywords. You want somebody with Hadoop, Java, and big data experience? They'll send you resumes that match those keywords. The problem is there are are no keywords for most of the roles we look for. For example, we want great engineers. What keywords will appear on the resume of a great engineer? A LinkedIn profile won't say, 'Hey, I'm a great engineer.' You can't do a Boolean search for that."
25% of total employees screened by The Sourcery
The Sourcery Becomes Our New "In-House" Recruiting Team
"After working with The Sourcery, we decided to turn them into our in-house recruiting agency. They lifted a big burden off of our shoulders. And they've done a great job."
How We Built A Recruiting Organization
1. Hire the Most Important Roles First.
"The Sourcery is experienced with doing most roles, but we started with the tech roles first."
2. Go Beyond Boolean.
"The Sourcery knows how to find personal attributes that don't appear as keywords. They know how to evaluate an engineer's resume to spot those types of fuzzy attributes. For example, top candidates often work on open source projects. The Sourcery sees these projects and will say, 'Hey, this person may not have worked at Google or Facebook, but in their spare time, they built an amazing open source project that a lot of people are using!"
3. Prioritize Roles.
"We can have 15 roles open at once, but the priorities aren't equal. We have a standing priority list we go through every week, so The Sourcery knows just how much we care about each open role, and how much of their resources to spend on each role."
4. Keep Everyone's Interests Aligned.
"From a contingency recruiter's standpoint, there's no downside and only upside to sending you one extra candidate. That's a one-in-a-million chance better of getting their $35k bonus. The Sourcery knows if they send us crappy candidates who waste our time, we'll fire them. So it's a totally different model. They don't take a success fee. We only talk to pre-screened candidates who fit what we're looking for. That difference, even though it seems like a small change, is enormous. It changes your whole work relationship. Both we and The Sourcery are aligned in wanting to make the same hire."
The Results — 100% Consistent Experience
"The Sourcery makes our hiring process consistent. We don't leave candidates hanging. Every single candidate gets a response, even if it's a no. We schedule interviews promptly. We always follow up. They also keep our job descriptions consistent. When we reject people who clearly fit the job descriptions, The Sourcery pushes back and says, 'Hey, you've rejected this guy who has met all the requirements, so what's up? Are the requirements too vague?'"
We've Built a Great Hiring Brand
"Referrals are hard in Silicon Valley. Everyone's friends of everyone's friends already have jobs. It's hard to drive that many hires through referrals. In addition to direct referrals, The Sourcery has helped us build a brand in Silicon Valley as a great place to work. We get engineers applying to Scribd who might not be direct referrals, but who have heard through the grapevine that Scribd is a good place."
Lowers Our Total Cost of Hiring
"At the end of the day, if you compare the grand total cost of trying to do it yourself, with the amount you pay for The Sourcery, once you account for the mistakes you'll make trying it yourself, and the lost time and money from hiring the wrong recruiters, you'll save money going with The Sourcery."
We Can Scale Up or Down
"The Sourcery is always there when we need them. They can scale up or down in response to demand."
Our Hiring Process Just Keeps Getting Better
"The Sourcery doesn't have just one process they stick to for all their companies. They're incredibly flexible in iterating and improving over time. We've changed our process every month for the past three years. It's great to work with a partner who is experimental and likes to try new things."