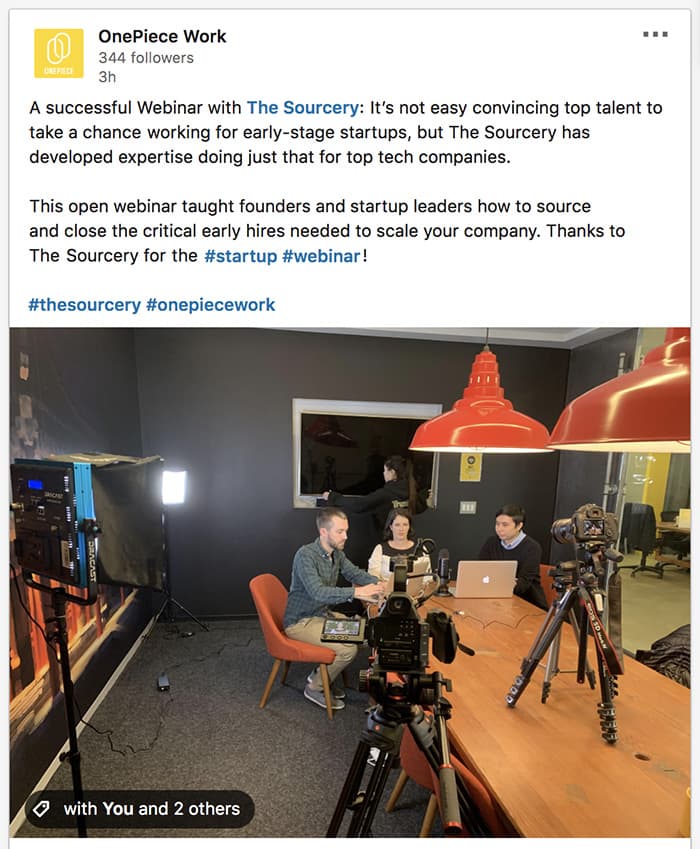 "How to Pitch Your Company to Top Talent" Webinar
by Mike Haydon
Several factors can motivate talent to commit to you and your company.The day-to-day life of a founder can be stressful. With a finite runway and strain on all resources, you can only afford to focus your time and energy on what matters most – your product, hitting QBOs/KPIs, market share or user regs, and your next round of funding. It would help if you also had know-how on attracting the top talent who will help you deliver on your dream outcome — keeping in mind, the better and more bought-in the talent, the higher potential of your dream coming true.
In our recent webinar titled, "How to Pitch your Company to Top Talent," Jessica Stielau, CEO and Founder of The Sourcery discussed how to position your startup for success. This webinar was live and onsite at OnePiece Work, an excellent incubator for the burgeoning startups anywhere from Seed to Series B in funding.
During the webinar, we discussed that at the heart of any good recruitment strategy is the realization that there are perfect candidates out there for you. The primary problem is that the majority of them are already sitting in a job, and aren't actively looking.
While the outreach to passive candidates represents a small, but important, part of the equation, the other aspects of preparing yourself to pitch top talent are just as important. Watch it below: