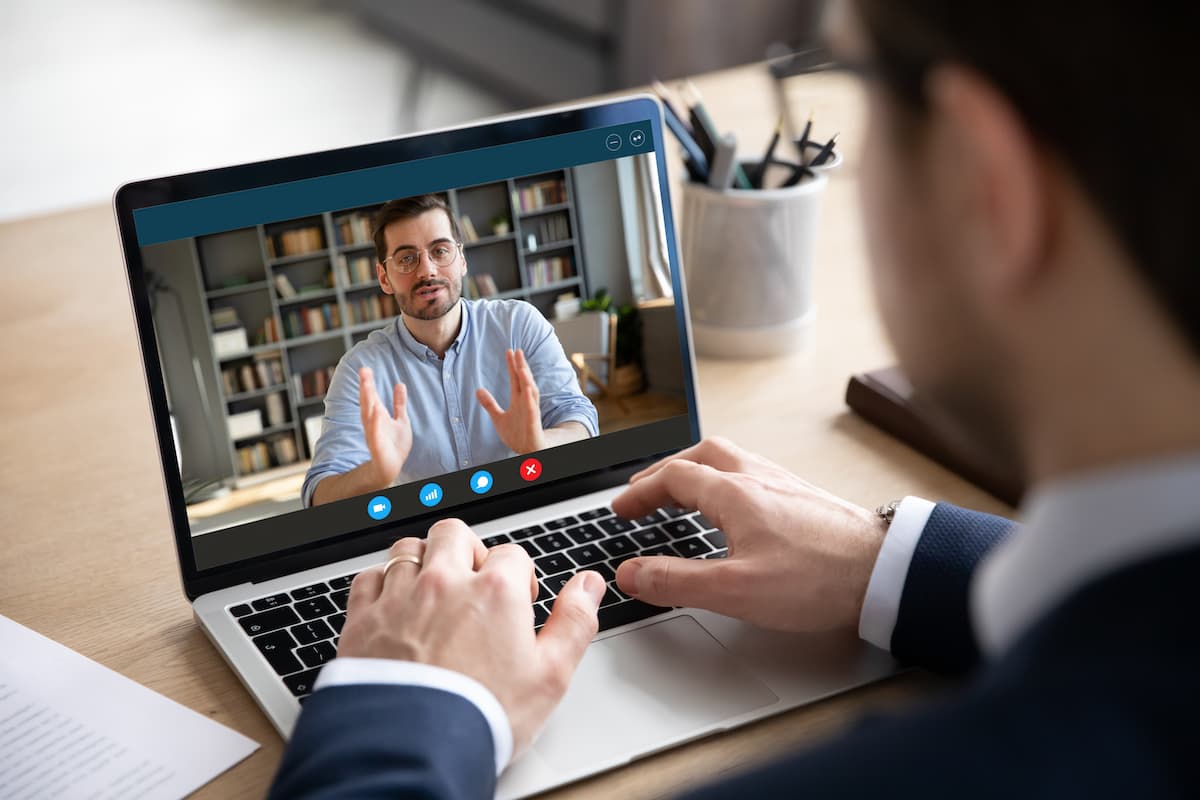 Best Practices For Video Interviews
The Sourcery often recommends video interviewing as the next step in our own process, after sourcing and screening candidates on behalf of our clients. Companies find that a video interview can be just as, if not more, effective than phone or sometimes in-person, mainly if its recorded. Below are some statistics, tips, and best practices to take into account when conducting your interviews.
350%

Growth in video interviewing usage by hiring professionals in the last two years.
Dos and Don'ts:
Look for enthusiasm and solid content from answers.

Record the interview if given permission by interviewee

Get creative and make the interaction lively.

Dont get distracted by lighting or connectivity.

Dont record the interview without permission - similar to phone laws.

Dont ask EEOC-protected class questions (age, sex, residence, etc.)
A Few Platform Options
Google Meet
PROS:

Ubiquitous, No Cost

CONS:

Non Gmail Users, Recording
Zoom
PROS:

Reliability, Quality

CONS:

Fast System Required
Webex by Cisco
PROS:

Quality, No Cost

CONS:

Adoption
Skype
PROS:

Adoption, No Cost

CONS:

Security
Video Best Practices
Technologies
Communicate expectations (Platform, etc.)
Interviewing Team
63% better hiring with two team members.
Timezones
Pay attention to time differences.
Branding
Candidate experience and building your brand.
Questions
Inquire to invoke real experiences.
Preparations
Environment and questions. (Imagine a good versus a bad answer)
Active Listening
93% of communication is non-verbal.
Look Into The Camera
Invoke authority when speaking.